Our Expertise in Gainesville Property Management Helps To Make Managing Rental Property Less Stressful and Time Consuming.
OUR PROPERTY MANAGEMENT SERVICES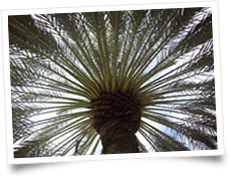 Rental Evaluation:
Your property manager will perform a rental evaluation identifying the current rental value of your property along with any maintenance or improvements needed prior to putting the property on the rental market.
Marketing:
Your property's ad is placed on over 100 internet sites including the following websites:
Gainesville MLS, gainesvillesun.com,  rentalhouses.com , homes.com , realtor.com, gainesvillesun.com , realrentals.com,  trullia.com , rentals.com , hotpads.com , and many more. All of these sites also stream to many other families of sites. In addition, we email our rental list weekly to prospective tenants, as well as all realtors with the local Board of Realtors.
Activity Report:
We will keep you advised of the activity on your property through emailed reports. By monitoring phone calls, web site hits and prospective tenants comments we can determine how the property is performing on the market and keep you advised of any changes that may be needed to get the property rented.
Tenant Selection and Screening:
Tenant selection is one of the most important services we offer to you. We know the value of a good tenant. We use a third-party screening company to screen the applicants. The criteria for screening the tenants includes a national credit check to ensure that they have good credit, a criminal background check showing no felony records, an eviction search showing no prior evictions. We verify their previous mortgage or rental history and their income through most recent pay stubs or tax returns for those self employed or retired.
Rent Payment:
We offer online rent payments for our tenants. They can view and pay their bill online, set up automatic payments, reminders and emails as well as review their payment history. We do strongly recommend all of our tenants sign up for this as it reduces late payments.
Monthly Statements & Distributions:
We offer computerized bookkeeping and send your property's monthly cash flow statement electronically. We can also wire your rental proceeds directly to your account. You can access your account online to view cash flow statements, work order history and see copies of paid bills.
Tenant's Renewal of Lease or Vacating Property:
Several months prior to your tenant's lease ending we will advise you on the current market rental rate for the property and work towards negotiating a renewal lease with your tenant.
Inspections:
Inspecting the property is one of the most important tasks we can perform for you. That is why we provide an initial inspection, move in inspection with tenant, inspections every 4 months during lease term, and move out inspection. We use pictures and video in our inspections to accurately track and account for condition of the property.
Maintaining the Property:
During the initial evaluation of the home we will discuss with you what routine/regular maintenance services are in effect and plan for how you want us to take care of these items in the future. We have negotiated service contracts with the top service providers in our area to provide exceptional maintenance services at a discounted rate from a simple plumbing repair to a full renovation of the property. We oversee the maintenance on your property every step of the way and verify it was done correctly. You can rest assured our top concern is maintaining the property and the relationships involved. We offer online maintenance requests for your tenants and respond promptly. We use only licensed, insured and bonded maintenance people.