Hi,
Wow! It's been a very busy summer for me and from what I hear most of us in the Real Estate and related industries. I have been very busy with my new business successfully building my inventory of homes to rent and manage while at the same time navigating and learning what you need to know in this day of Internet Marketing and social media. I have to admit it's a love hate relationship!!
As most of you know this is the busiest season of the year for renting. Today's market brings an abundance of nice homes and condo's for rent. A lot of Owners are resorting to renting due to their property not selling for what they want or need. At the same time we have a lot of renters in the market. They are made up of various profiles. Those that find it is cheaper to rent right now than it is to buy. Folks that have homes that need to sell before they can buy again. People waiting to see if prices will drop more. Those with short sales, foreclosures or other bad debt on their records that need to rent until they can qualify to buy again. And of course the group of renters that are doing it because of not wanting a long term commitment. All in all it has kept the rental market hopping. I have a link below that speaks to this point and the state of the housing market and specifically rental market. I found it pretty interesting and you might too.
I want to again thank all of my Friends, clients and Realtors friends that have continued to refer to me. Below are properties I have listed recently and noted those with referrals and if rented, how much they rented for. As you can see below I have paid out over $1700 in referral fees between Owner referral fees and tenant referral fees.
Thank you again, ever so much…. Because of you guys I may actually start taking a paycheck soon! lol. Please keep those referrals coming they are easily 80% of my business.
Sunrise – 4/3-1612 SW 76th Ter -$1,550.00 Rented!- Referral fee paid $310
Casablanca West – 2/1.5-2735 SW 35 pl #406-$600- Rented! Referral fee paid $120
Bivens North- 2/1- 2812 SW 14th Drive- $800- Rented!- Referral paid $140
Ridgview Estate – 3/2- 3502 NW 18 Terrace $775- Rented!
Woodside Villas- 2/2- 7200 SW 8 Ave $650- Rented!
Pinewoods-3/2.5- 2010 NW 56th Ter $1,320.00 Rented!
Haile Plantation The Preserve – 3/2-4417 SW 84th Way- $1,800.00- Rented!
Hawthorne- 2/1- 21701 SE 67th Place $650- Rented
Longleaf – 3/2- 7660 SW 84th Drive-$1,460.00 Rented!- Referral fee paid $292
Mile Run- 3/2- 6714 NW 37th Drive-$1,460.00 Rented! -Referral fee paid $292
Historic District – 3/1- – 429 SE 7 Street- $910- Rented!
Casablanca West- 2/2.5- 2735 SW 35 Place #304- $680 Rented!
Victoria Station – 2/2.5- 3521 SW 30th way #106- $750 Rented!- Client Referral
Mile Run – 2/1.5 – 4008 SW 21 Rd- $600- Rented!
Napier Oak – 2/2- 3822 SW 30th terr- $710- Rented!
Rockwood Villas- 2/2 – 816 SW 55th ter- $725- Rented
Emerald Woods – 4/2.5- 4234 NW 70th Ter- $1,350.00 Rented
Sunrise – 4/3- 1612 SW 76th Ter- $1,550.00 Rented!- Referral fee $310
You can check out this link see pictures and You Tube videos of my currently available Rental Properties.
http://www.secureinvestmentsrealtyandmanagement.com/home_rentals
In the month of July over 500 properties in the MLS rented. Click this link to view these properties.
http://gainesvillemls.com/gan/maildoc/21Y2f08796.html
GACAR had a panel of various insurance related folks come and share things you should know when it comes to insurance policies. The below are tid-bits of info I found helpful and interesting:
E&O Insurance- Know whether it is occurrence based or claim based
FAR has group program for E&O.
Home Owners and Rental Policy -Check to see what you have; wind storm or hurricane damage. Be sure to read your exclusions and limitations on contents.
Ask to review the policy along with the quote.
Title insurance – Look at the title commitment page and exceptions for list of things that are excluded. You may want to have the exclusions cleared up before closing. Do your diligence by giving copy to buyer so they can exercise their time frame for reviewing.
Title Policy issued at closing- Covers the purchase price so if it's land it doesn't cover any improvements made later. The only way you can get it covered is to sell it… To yourself preferably. If the home appreciates after closing your only covered up to purchase price. Talk to underwriter about what can be done to raise the policy. You may want to get an escalation clause to cover improvements your making.
Top Producer at GACAR invited ProActive Tax & Accounting to speak to the group and below are some helpful tid-bits I came away with from that event:
Tax buckets For Real Estate- Passive=Rental, Portfolio=Investors, Active=Realtor
Short Sales- Primary Home no taxable event, Vacation Home taxable event on gain but no personal loss allowed, Business Property taxable event gain or loss. Tip- Consider converting primary residence to rental property to provide loss deductions.
Vehicle Expense Deductions-
Standard mileage rate: 55 ½ cents per business mile. Parking, tolls, personal property taxes. Interest expense on loan, loss on sale of vehicle.
Actual Expense – Depreciation, insurance, fuel, Mechanical Repairs, parking tolls, personal property taxes, interest expense on loan, loss on sale of vehicle.
Buy or Lease a vehicle- Consider the following:
Mileage= 15,000+ annually (consider buying)
7,500 or less annually (consider leasing)
Keep car for more than 3 years (consider buying)
Meals & Entertainment- Record the entertainment in your business journal or appointment book, Make sure the entertainment occurs in a business setting or be se sure to discuss business before or after the entertainment in a business setting, good documentation is KEY!
Entertainment Expenses 100%-
Making Presentations. Can be given to only one person. You do not have to invite the general public. Meals provided, Recreation/party with your employees, Networking event, Dutch treat business meals.
Home Office Rules Improved- # easy rules give you the Home Office deduction; For administrative or Management Duties, Exclusively for business, Regularly for business (10 hours plus per week).
Documentation and Proof of Home Office- A log of time spent, who did you speak to, what work did you perform, any emails to support time spent, if in person meeting as them to sign in on a sign in sheet.
ProActive Tax and Accounting provides classes on Thursdays at 3pm and 6pm. To register email Marlaine@ProActiveCPAs.com or phone 352-333-7880
Below are some links to articles I found interesting and you may too.
The State of the Nation's housing Market
http://www.propertymanager.com/2012/08/the-state-of-the-nation%e2%80%99s-housing/
NARPM Florida State Chapter Property Manager Conference 2012
http://www.propertymanager.com/2012/07/narpm-florida-state-chapter-property-manager-conference/
Rental Housing and Apartment Rental Market Trends for 2012
http://www.propertymanager.com/2012/01/2012-rental-housing-and-apartment-rental-market-trends/
Bank of America Looking into a Foreclosure Rental Program
http://www.propertymanager.com/2011/12/bank-of-america-foreclosure-rental-program/
Low Income Housing Tax Credit: What is it and How to Pass Inspections
http://www.propertymanager.com/2012/07/low-income-housing-tax-credit-what-is-it-how-to-pass-inspections/
Trends for Managed properties and Rental Housing
http://www.propertymanager.com/2012/02/trends-for-managed-property-and-rental-housing-2/
Law Offices of Heist, Weisse and Wolk Legal update
http://www.evictionlawgroup.com/newsletters/newsletter_may12.htm
Please keep in mind I pay referral fees for Owners and Tenants. When you refer an owner or tenant I will keep you informed on the rent up and lease end status so that you can keep in touch with your client and know when it is time for them to make another decision in buying or selling. I am experienced in managing single family homes and condos as well as Multi-family and commercial properties in Gainesville and the surrounding smaller towns.
To wrap it up I thought I'd share a picture of my new Grandbaby! It is hard to believe I am a grandma now but I have to say… It is as special as everyone has ever said it is and I am truly in love. Meet Alisha Joy Honeycutt!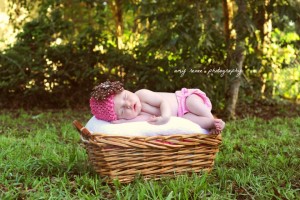 Have a great day!
Tanya Chappell
Broker/Owner
Office: 352.478.8029
Direct: 352.745.1108
Tanya@secureinv.net
www.Secureinvestmentsrealty.com