Hi,
Fall has arrived!!! It has been hinting at making its appearance but as I sit now with the doors and windows open enjoying the coolness in the air, it's clear that it has officially arrived. I find, as most of us lucky Floridians probably do, the fall weather is truly a gift.
The Gainesville Real Estate Market appears to be stabilizing. A good indicator of market stabilization is that the number of homes for sale has declined. Decreasing inventory is an indicator for a trend toward a more balanced market. The number of closed sales remained constant through August, and slowed in September as the peak moving time has now passed with school now in session.  Home buyers know that the mortgage interest rates are appealing and indicators show an increase in buyers actively viewing homes.
Click here to view the September Gainesville Alachua County Housing Statistics Report. September 2012 Gainesville-Alachua County Housing Statistics
The Rental Market in Gainesville is also doing very well. There are still a large number of folks that are not ready to buy and find that renting is a good solution for them right now. There are various reasons for this that include having homes that need to sell before they can buy, having a short sale on their record preventing them from qualifying for a mortgage at this time, many are still waiting to see if the Gainesville Real Estate market has bottomed out, and some are simply not in a place in life where they are ready to take that step. All of these factors are keeping the Gainesville Rental Market booming. Homes and Condos that are in good condition and priced correctly do not stay on the rental market long. I have found the single family homes and luxury condominium rental values have increased. It appears we still have that healthy supply of the average two bedroom condo's for rent and those prices do not appear to be increasing quite yet.
Below are properties I have listed recently rented and noted those with referrals and if rented, how much they rented for. As you can see below I have paid out over $3500 in referral fees between Owner referral fees and tenant referral fees. You can check out this link see pictures and Videos of my currently available Rental Properties. http://www.secureinvestmentsrealty.com
The Oaks – 6519 West Newberry Rd unit 1014- $820 Client Referral paid $164
Leewood – 3330 NW 24 Avenue- $995 Tenant Referral paid $199
Bayberry – 2635 NW 51 Place- $920 Tenant and client Referral paid $368
Villages of West End  – 1014 NW 122nd terr- $1050 Client Referral paid $210
Rockwood Villas – 904 SW 57th Drive- $790 Tenant and client Referral paid $316
Thronbrooke Office Condo – 2830 NW 41st Street G-2- $500
Northridge – 8716 NW 35th rd- $1100 Tenant and Client Referral paid $440
Rosemount – 6235 NW 35th Drive- $1250 Tenant Referral paid $250
Mossy Oaks – 4116 SW 15th Place -$675
Haile Plantation/Hampstead – 9519 SW 38th Lane- $1850 Tenant and Client Referral $740
Forest Creek – 1636 NW 34th Ave- $1300 Tenant and Client Referral $520
Countryside – 4000 SW 23rd Street Unit 4-304- $1200 Client Referral $240
In the months of August & September over 600 properties in the MLS rented. Click this link to view these properties. Rental properties closed in August and September 2012
I had the good sense to attend a Seminar with guest speaker John Spence, on Achieving Business Excellence and below are some of the notes I took on things he mentioned that struck me. You can read more about him on his web site at http://johnspence.com/services/workshops/achieving-business-excellence
The 4 P's: Passion, Persistence 10 yrs or 10k hrs, Practice, Pattern recognition Ability to see patterns others don't.
You must be Focused- disciplined – take action – to be successful.
Expectations – give good communication of expectations and make sure you meet them
Visibility drives accountability and accountability drives success
Know what a client/customer is worth to you over the long haul
40% or business is done on word of mouth
Whoever knows the customer best wins
You will fail but you have to try- put it out there- to know if it will work
Learn to delegate- Juggling a lot of balls glass and rubber- delegate the rubber ones
Collaboration – must know how to surround yourself with smart people that want you to succeed and ask them for help.
Hire for attitude, character and aptitude- train them what they need to know.
It's your front line service people that makes or breaks your company -lead them- serve them
Below are some links to articles I found interesting and you may too:
Security Deposits and the Lease
Proper use of Property Management Trust accounts
Preparing your property management office for year end
Top 10 Property Management Pitfalls
Reasonable Modifications for disabled residents
Investment Firms eye Single Family Rentals
Gainesville Businesses building a bright future
30 year Fixed rate mortgage at record low
HOA's tell renters there not welcome
Law offices Heist, Weisse and Wolk Legal Newsletter
Please keep in mind I pay referral fees to Realtors for Home Owners that need to rent their home and Tenants needing a home to rent. I am experienced in managing single family homes and condos as well as Multi-family and commercial properties and service Gainesville and the surrounding smaller towns.
As always I need thank all of my friends, clients and Realtors friends that have continued to refer clients and friends to me. Your referrals are easily 95% of my business. The trust you place in me by sending me those referrals in greatly appreciated and never taken for granted. I will do everything I can to take care of your people and exceed their expectations. Please keep them coming.
Life has had so many changes for me over the past year both personally and professionally. I am happy to say I did finally receive my CPM (Certified Property Manager) designation through the Institute of Real Estate Management. Yeah!!! I want to give a big thank you to all who elected me to be a Director of the MLS for the Board of Realtors. I do enjoy being involved in what makes our industry work and thrive, so thank you very much for your trust and support.
I am very grateful that my new business is a success. With that success comes the need to be closer to town so I have made a huge decision to move to Gainesville. I have lived in the small quaint town of Keystone Heights on Lake Geneva for the last 20 years- ten of that on a beautiful piece of property that I designed and had built. I have put my home on the rental market for $1300 per month and am looking for a place to rent as I allow the next year of my life to unfold. If you know of anyone that would enjoy a beautiful home on 15 acres on lake Geneva with lake Hutchinson out the kitchen window, a detached 1700 sq ft Barn/5 car garage with water and electric and 10 ft. roll up doors, and a professional sand volleyball court complete with lights and shower…. Please share this link with them.https://secureinvestments.appfolio.com/listings/listings/b4d7d7e6-ffcb-45f7-8c2f-6bc62a1948f4
Also if you know or hear of something nice for rent for the perfect tenant (single professional woman with no pets!) please let me know. I am leaning towards something downtown and want to stay under $1100. I figure I might as enjoy the experience of being around it all, now that I have fully experienced being removed from it all out in the country! I am excited about my move and new chapter in life.
To wrap it up I thought I'd  update you on my Joys of being a Grandma. Alica is four months old now and is in that heartwarming stage of learning to smile, make those wonderful baby talk noises, find her feet and stick them in her mouth!! I had the joy of taking a Sunday afternoon nap with her recently and there is no other feeling of peace quite like that.
Have a great day!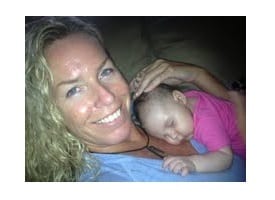 Tanya Chappell
Broker/Owner
Office: 352.478.8029
Direct: 352.745.1108
Tanya@secureinv.net
www.Secureinvestmentsrealty.com