You know that regular maintenance improves your car's mileage and performance, but you may not know that regular maintenance can also improve the longevity and performance of your heating and air-conditioning units.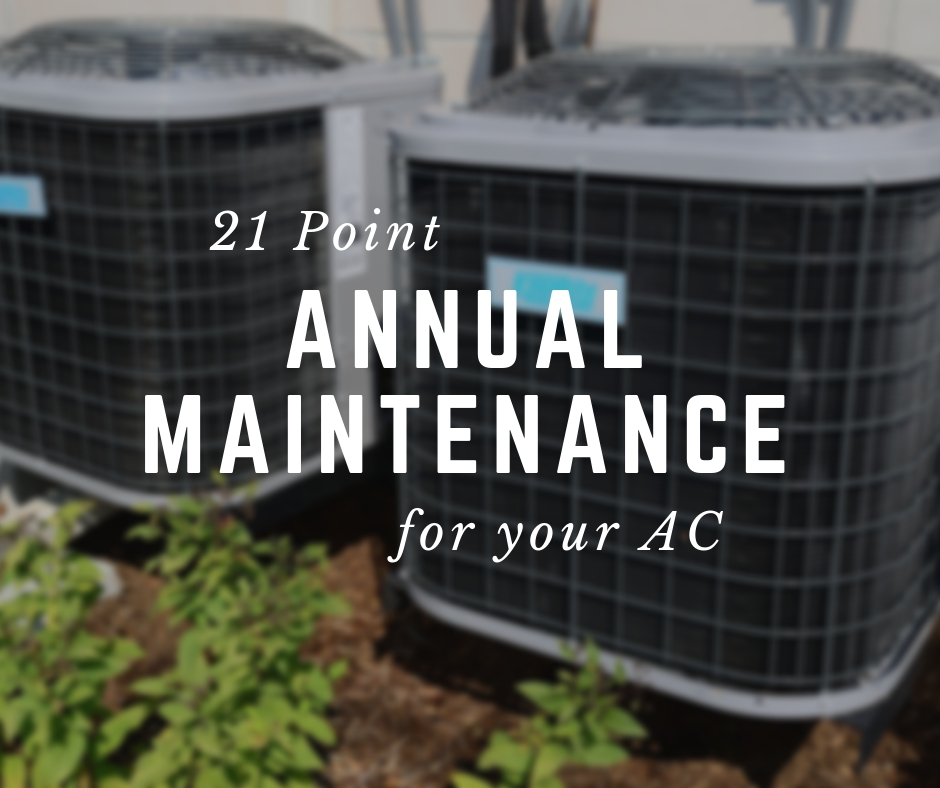 According to the U.S. Environmental Protection Agency, regular maintenance on your heating and AC systems gives you these great advantages:
Increases the lifespan of your units by 5-7 years
Decreases service calls by 25 – 35%
Cuts your utility bills by helping your system work more efficiently
Saves you additional money by fixing small problems before they turn into big ones
Keeps dust and allergens down in the home
21-Point Annual Maintenance
This 21-Point Annual maintenance is the perfect way to check up on your HVAC system:
Chemically clean and thoroughly wash your air conditioner's condenser coil(s).
Wash or Replace up to 1′′ air filter.
Check its condensing unit for level and proper motor and bearing wear (if accessible.)
Lubricate its motor and fan bearings if applicable.
Clean and inspect its evaporator coil if readily accessible.
Clean, level and check its thermostat operation.
Adjust and clean its blower motor and fan assembly.
Clean and inspect its condensate drain lines and fittings.
Inspect, tighten and test all electrical connections including the electrical disconnect switch.
Inspect, tighten and test its low voltage cooling wiring.
Test the system starting and running capacitors.
Test all controls, switches, relays, transformers, contractors, motors and fans.
Measure starting and running amperes, line voltage, and control voltage
Test the system's starting capabilities.
Check the system for proper air flow (supply and return differential).
Inspect and test all of its safety controls.
Check its refrigerant pressures and temperatures.
Test and record its super-heat and sub-cooling.
Monitor the fan motor and compressor operating temperatures.
Test and record the AC system for proper production and capacity.
Complete and present to you a full written report and make any necessary recommendations.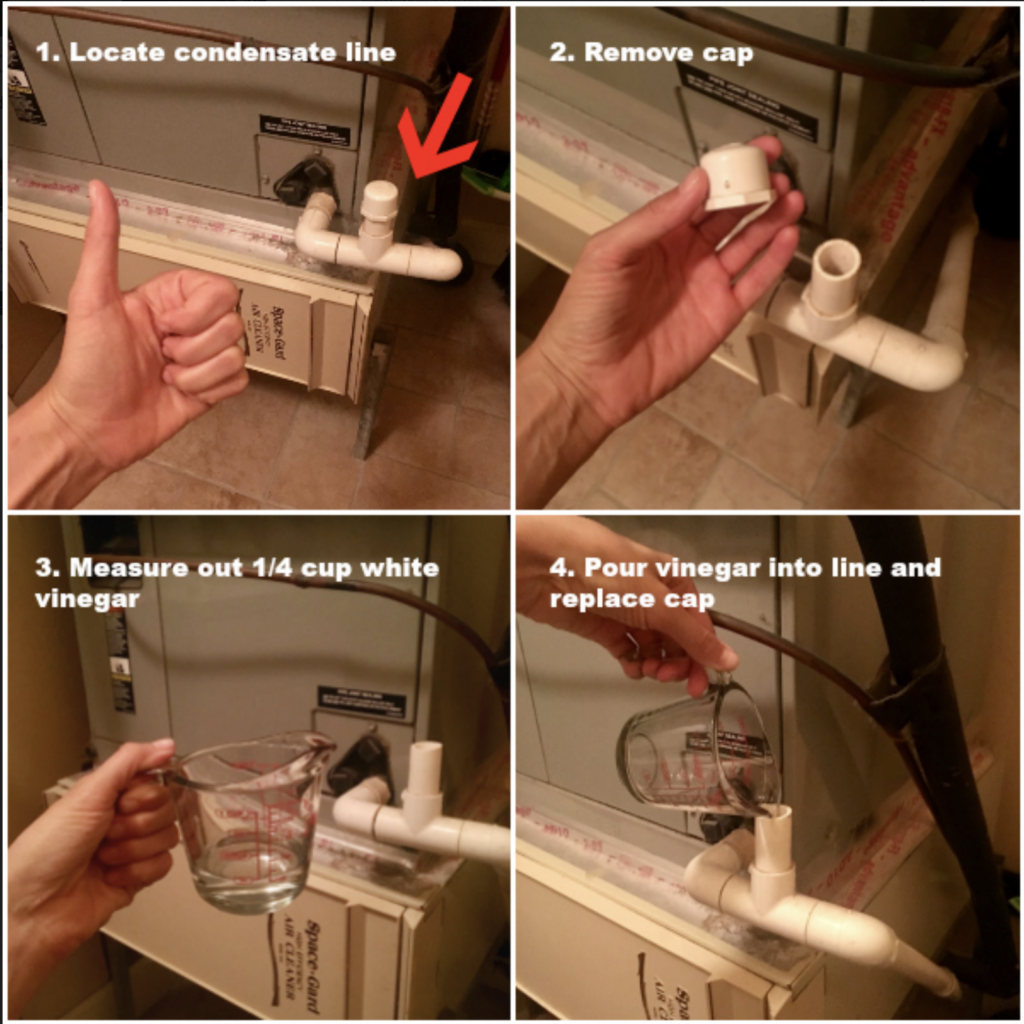 HVAC Preventive maintenance guide with condensate clean out instructions